Anyone who has never been to Bali will think that living and living in Bali is the most beautiful thing. In fact, every tourist, whether visiting or staying in Bali, has experienced the pleasures of being in Bali. Because this island is indeed the best tourist destination to visit.
During the holiday season, the island of Bali is always enlivened by many tourists, ranging from local tourists to foreign tourists. Everyone wants to spend time on vacation and make various beautiful memories unforgettable. One of the tours that have a very high beauty value in Bali is nature tourism. Many natural attractions are so popular, such as Mertasari Beach in Sanur.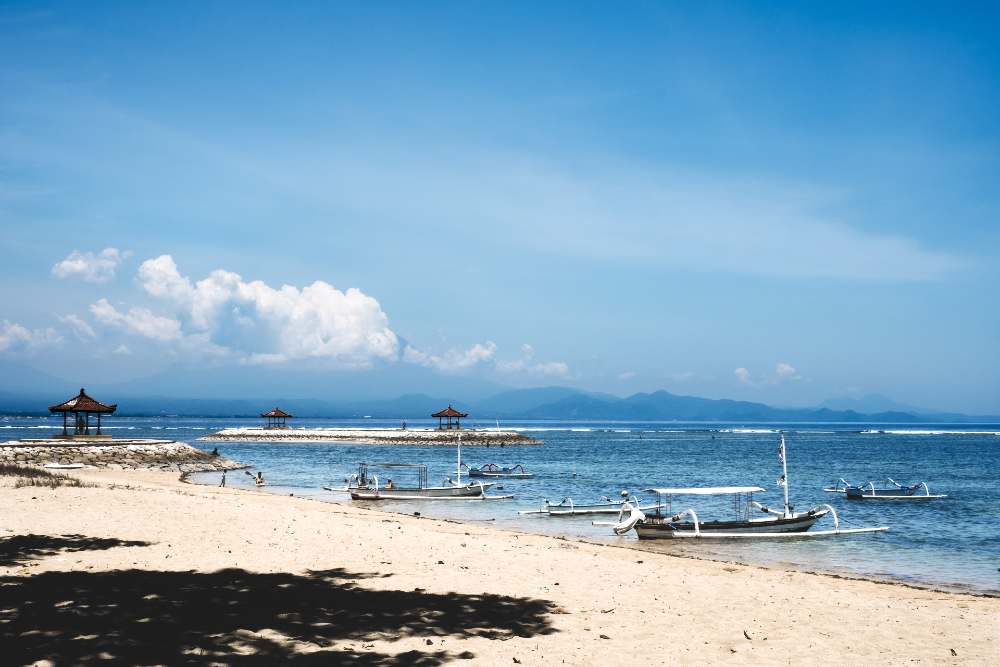 The Enchantment of the Beauty of Mertasari Beach Sanur
Mertasari Beach Sanur is one of a row of beautiful beaches that can be visited when visiting Sanur. Besides Mertasari, there are also several rows of other beautiful beaches which are also crowded with tourists. Among them are Segara Ayu Beach, Sunrise Beach, Bali Beach, Semawang Beach, Karan Beach or Sindhu Beach.
And from the row of beaches, Mertasari Beach has its own uniqueness and characteristics. In this place the traveler can feel the atmosphere of the beautiful scenery which is very interesting. Besides being able to watch the sunrise view, Mertasari Beach is also a location to be able to see the sunset view. This is possible because Mertasari Beach faces north. The visitors are also spoiled by the side gazebo to watch the sunset and sunrise views. In addition, this beach is also a place to play water and swim which is visited by many visitors. Not to forget, the surrounding community also often uses Mertasari Beach as a location to play kites.
Doing Interesting Activities At Mertasari Beach Sanur
Mertasari Beach Sanur also has many favorite photo spots. On the west side of Mertasari Beach, visitors will be able to find fantastic photo spots. In this place there is a row of dry mangrove trees that will look very beautiful if used as a photo background.
Especially if you take pictures here in the afternoon. The number of interesting photo spots makes this place also often chosen as a pre-wedding photo location. So do not be surprised if tourists will find the presence of the bride and groom taking intimate photos in this Mertasari beach area.
The Best Facilities At Mertasari Beach Sanur
In addition, there is also a new location that is widely used as a favorite photo spot for tourists on Mertasari Beach. Its name is Dream Island, which is part of an area called Fantasy Park. Here, there is a swing similar to the Sunset Wave on Gili Grawangan, Lombok. However, to enter this area, visitors are charged Rp. 20,000.00 per person. By paying for the ticket, visitors will get a welcome drink and a piece of watermelon.
But to note, tourists must be patient enough if you want to pose on this Dream Island swing. Especially if it's crowded. Tourists also have to be patient in queuing to get their turn. The atmosphere will also be very crowded if you come to Dream Island at sunset. The atmosphere of the sunset combined with the swing on the beach, indeed bewitching the attention of many tourists to come to this place.
Location
Jl. Tirta Empul Sanur.