The island of Bali is one of the most popular tourist destinations for foreign tourists. Many amazing things can be found in Bali. It is not surprising that Bali is visited by many tourists from various countries just to enjoy fun things and build the best tourist moments.
One of the activities that I really enjoy doing in Bali is water tourism such as snorkeling. Because this island has many beaches with beautiful seas and it is certainly suitable and safe for tourists who like to snorkel. One of the must-visit water attractions is Manta Point Nusa Penida.
The Natural beauty of Manta Point Nusa Penida
Nusa Penida Island is indeed an island separate from Bali. However, this island is still part of the island of Bali. Therefore, its natural beauty is no less beautiful than that in Bali. This Nusa Penida Island has many beautiful things. Where beautiful cliffs stand tall adorn this island and give a spectacular impression.
The beauty of the underwater world that makes people amazed and also a number of Kahyangan Jagat temples which are the destination of Hindus from outside the island of Nusa Penida to pray. So now, what is becoming a popular activity in Nusa Penida is snorkeling and diving and one of them is at Manta Point, a place that is so popular for lovers of underwater nature tourism.
Manta Point is indeed packaged a lot by travel agents as a destination to complete tour packages during snorkeling and diving safaris. As is known for tours and vacations to Nusa Penida, the only access to the island can be by motorboat and fast boat or speed boat, continuing the trip to the Manta point area and its surroundings for snorkeling or diving.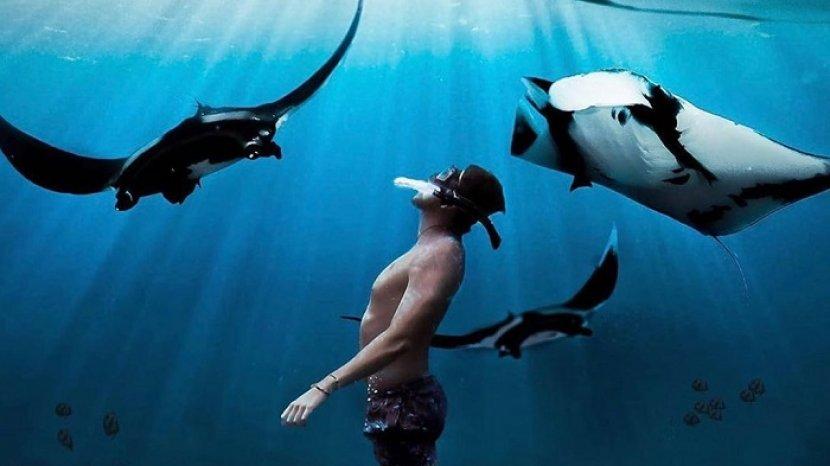 Main Attraction of Manta Point
Manta Point for lovers of marine tourism in Bali, of course, is already very popular, and for tourists who like underwater natural tourism and for the first time visiting Bali, they must enjoy the beauty it offers in this spot. Because Manta Point is the farthest dive spot on the island. The main attraction and activity that can be done here is to watch the manta rays. The appearance of these manta rays is the most special thing in this area, so this place is known as the Manta point.
Not only is the underwater beauty alone, but the natural landscape of the land that is presented is also amazing, steep limestone cliffs adorn this area, sea waves are sometimes quite large in certain seasons of the Indian Ocean.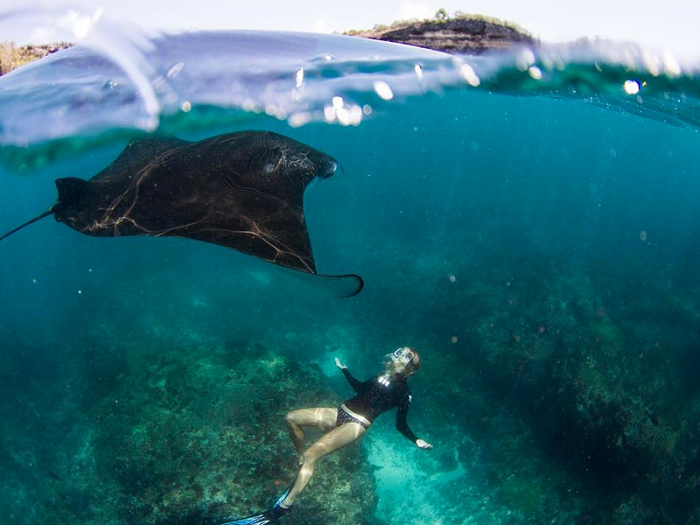 Attractive Manta Point Tour Packages
Manta point, which is in the western area of ​​the island of Nusa Penida, can be packaged in an attractive tour package by visiting a number of unidirectional tourist objects in the area, the location is in the same direction and adjacent to Crystal bay beach which is also a snorkeling and diving destination, in the same direction as the Broken beach or Pasih Uug and Angel's Billabong is so popular in the area.
Location
At Tanjung Pandan, near the Southwest tip of the island of Nusa Penida.