The Comfort Zone at Mama San Restaurant
Mama San is a restaurant that built with a unique concept that is similar in design of a warehouse which is semi-casual that is still formal but relaxing. It has interior themes Shanghai when it was colonized by the British in the 1920s. However, Mama san restaurant will be the perfect place for anyone who are looking for a restaurant with a different concept.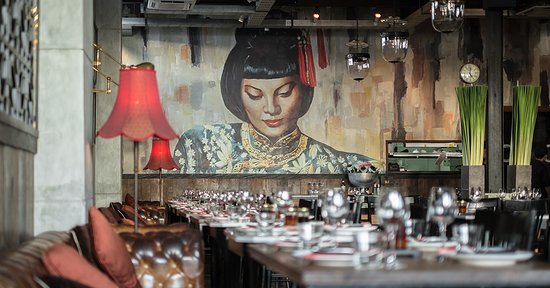 The unique design make the restaurant being comfort place to be visited. What kind of design is that? Those were a painting of "Mama San" that displayed behind the restaurant along with sofas that made of leather add to the impression of masculine. Also, the building of Mama San is consist of two parts. The first part is in the bottom or downstairs in the form of kitchen & bar. The second part is in the top or upstairs in the form of a lounge.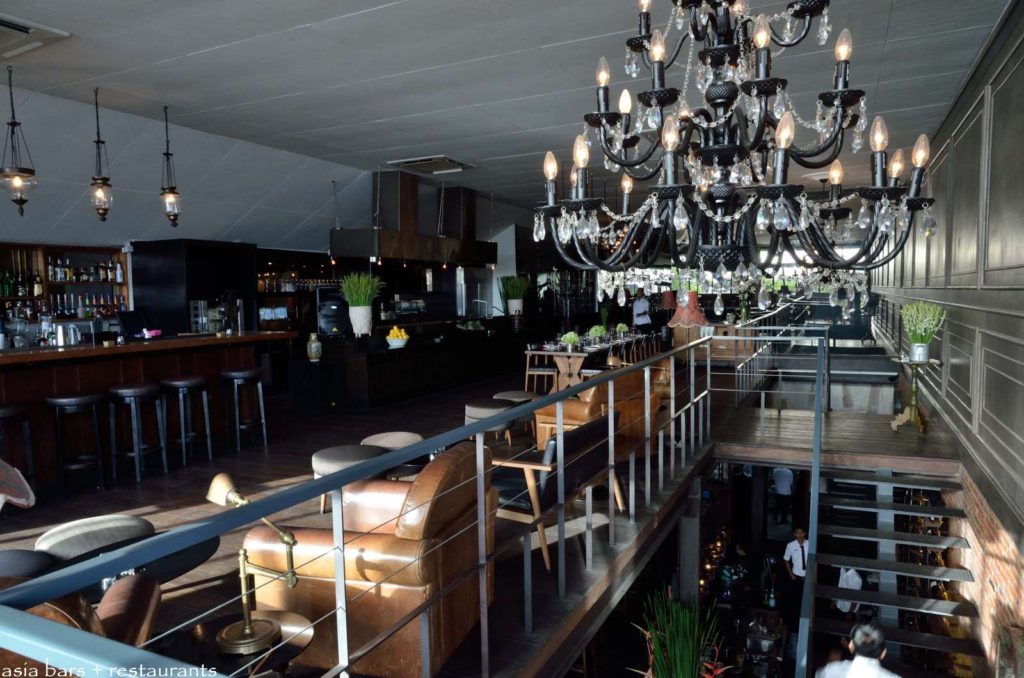 Both of parts has different function. If you want to feel the pleasure of food of the restaurant, you must be at the bottom. But if you just want to order a drink while relaxing, you can go upstairs. It should not be worry anything about the Mama San capacity since this restaurant can cover around 80 people.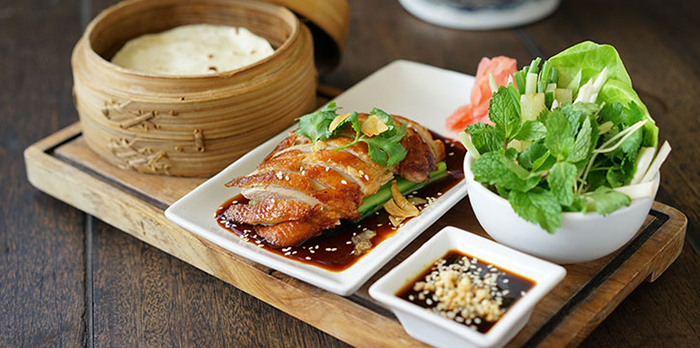 Mama San Special Menu
Mama San restaurant has a special offer which is special menu that are only made on a special day. It is on Sunday! The special menu is dim sum. The dim sum are suits the culinary lovers, especially Cantonese cuisine, China will be spoiled by the existence of this menu. Moreover, dim sum is served in small size, bite size, and served in a bamboo steamer. So it can be eaten in warm conditions.
Food Menu Prices at Mama San Restaurant
Mama San has many variations of dim sum menu. It has more than 1 taste that can be a choice to get a suitable taste. One of the dim sum menus is lamb & pumpkin with potstickers, chili oil & black vinegar at a price of around IDR 68.000. Lamb & pumpkin with potstickers is a combination of soft and crisp dumpling skin, even the taste of the filling is delicious, especially if eaten using condiment, making it more varied and addictive.
There is also a Hakau, but in Mama San it was given a name of Steam Prawn Hagow at a price of IDR 6.000 which had a bite size. Has a thin and soft skin filled with fresh shrimp. The School of prawns with chilli garlic & lime for IDR 70.000 also has crispy prawns and a combination of spicy saltiness.
Or try crispy pork bean curd triangles for IDR.68.000 which is a tofu flower that filled with fried pork. Crispy saltbush lamb ribs with ginger coriander lemon segments & pomegranate sauce for IDR 120.000 are also not to be missed. This lamb ribs have a spicy taste and sour sensation from pomegranate sauce. The meat in the ribs is also tender so it is delicious to eat.
The average price of drinks at Mama San is IDR 98.000. Overall, the price of food here starts from IDR 40.000 – IDR 120.000. It is worth the calm and comfortable atmosphere which music accompaniment that makes this restaurant a suitable place for friends gathering while enjoying drinks and snacks.
Location and Opening Hours of Mama San Restaurant
Mama San Restaurant is located in Jl. Raya Kerobokan No. 135, North Kuta, Badung Regency, Bali. It is ready to be visited every day from 12pm to 3pm and continue at 6pm to 11pm. A culinary flavors at Mama San Restaurant are ready to be explored and experienced!