The beauty of the island of Bali does not need to be doubted. Many local tourists to foreign tourists from abroad visit Bali to get unforgettable pleasure and beauty.
The island of Bali is famous for its various beauties and uniqueness, especially its natural beauty and highly sustainable cultural uniqueness. There are many tourist attractions that display all their beauty and uniqueness, one of which is the Lemukih waterfall.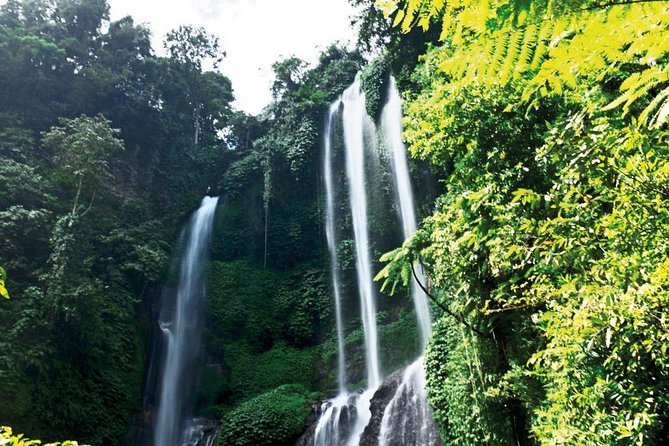 Enjoy the Beauty of the Atmosphere of Being at Lemukih Waterfall
The tourist area of ​​Buleleng is indeed more popular for its natural waterfalls, and one of the waterfalls that offers beautiful, beautiful and instagrammable places is the Fiji waterfall in Lemukih village. If tourists like adventurous nature recreation, then this tourist spot will be the next tourist destination and exciting adventure.
Indeed, currently natural recreation areas that are popular tourist destinations in Bali are coastal areas or beaches. Some of the places that are a mandatory tour agenda in Bali are Kuta, Jimbaran, Tanjung Benoa and Pandawa beaches in the South Bali Region. Each place presents a different beauty and uniqueness so that it can attract tourists to feel at home for long.
But of course it's not uncommon to feel bored with the crowds and natural beach tourism, for that another alternative that can be visited while on vacation on the island of the gods is the tourist attraction of waterfalls and Lemukih waterfalls in Buleleng district. This is another great option, when planning a trip. northbound tour.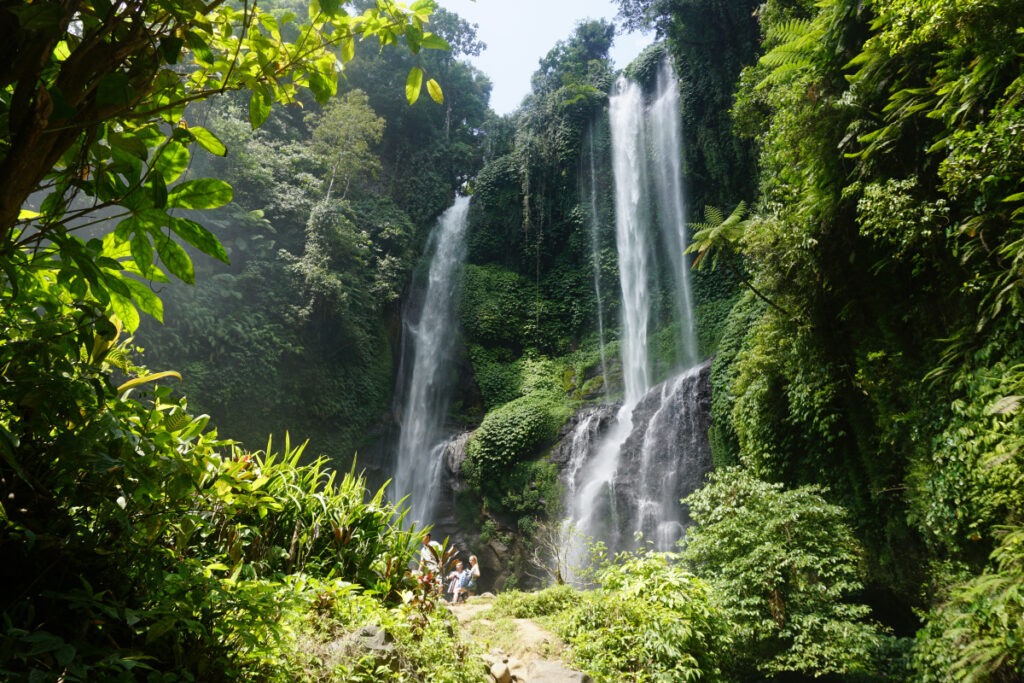 The Attraction of Lemukih Waterfall
Lemukih Waterfall does have its own uniqueness, there are 3 waterfalls in one location. Even though the height is almost the same, the highest is the waterfall on the right which reaches 40 meters high, the one in the middle has the smallest water flow while the one on the left has the largest water flow, so a row of 3 waterfalls in Lemukih village Buleleng is also known as Tiga Kali Waterfall.
In this tourist area in Lemukih there are several natural waterfalls that you can enjoy, including the Fiji waterfall which is in the same location as Sekumpul, where the Sekumpul waterfall is known by Lemukih villagers as the Grobongan waterfall. a collection of beautiful waterfalls, so it's no wonder that this natural tourist spot in Buleleng is very popular and has become a favorite tourist destination on the island of the gods, especially for those who like adventurous nature tourism.
Lemukih Waterfall is in the same area as the group, starting the journey to this place you have to go down the steep and steep steps and even then if tourists are going to the location by motorbike it is closer to the location of the waterfall. location by car, they have to take a fairly long route, but there is an option to rent a motorcycle taxi by residents.
Location
Lemukih Village, Sawan District, Buleleng.