The Beauty of Garden Beach Resort
There is one of the hotels in Kuta that has such amazing restaurants with good facilities and lies in good sense from the aspect view to the cuisine. Every guest must be straight to realize caused by the words of Garden Beach Resort that displayed clearly beside the entrance.
Garden beach resort has beautiful buildings that its form can give a cool impression at once entering the front area of the resort. The shape of this building resembles a traditional Balinese house. It is located right on the beach and will be the perfect place for any guest wanting for seaside holiday.
It offers great value in a stunning oceanfront location that perfect its style, service and welcoming smiles. It is also completed with 3 swimming pool, 9 restaurants, 5 bars & a spa along with great places nearby. Its location is next to Discovery Shopping Mall, across the road from Waterbom Park and a short stroll to the Matahari Shopping Square and the Seni Art Market which make this resort become the most convenient place to stay.
Kuta Broadwalk Restaurant
One of the name of the amazing restaurant is Kuta Boardwalk Restaurant. Boardwalk Restaurant is a restaurant that is a part of Bali Garden Beach Resort. So you don't need to worry about looking for food outside. Eating at the resort is very fitting.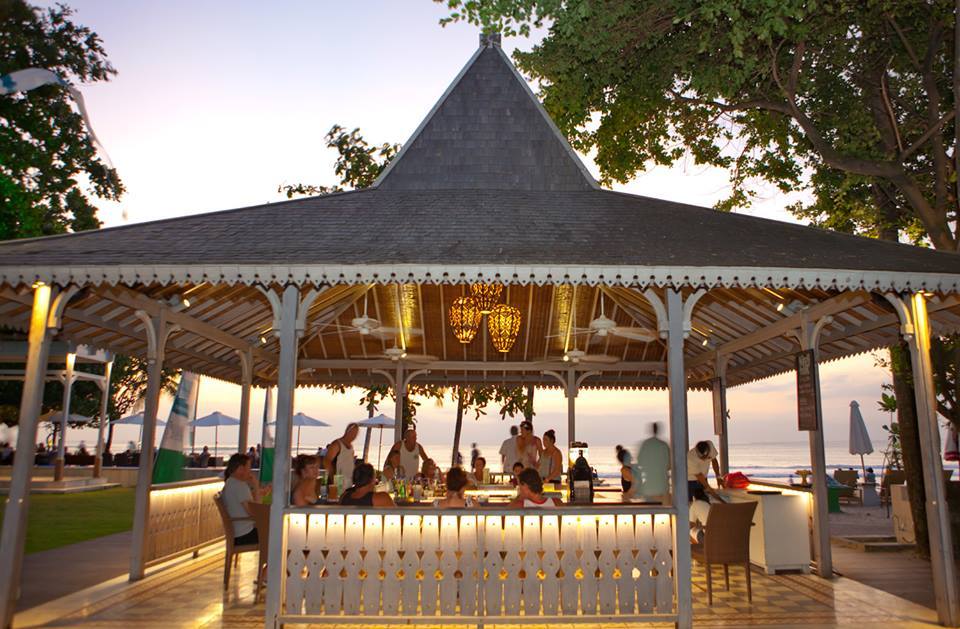 This restaurant has 2 kind of areas which both have an attractive views. The first area is outdoors. Because this place is dealing directly with the beach, open spaces will be great choices to enjoy the delicious taste of its cuisine along with the beauty of Kuta Beach from here. Some chairs and tables in outdoor spaces do not use umbrellas, but instead have a lot of lanterns mounted above. But if you don't like open spaces, there is other spaces area called as indoors.
For indoor space, it has quite a lot of capacity in one building. White curtains as decoration mounted on the building foundation. Lanterns also in this room.
International Menu
Boardwalk Restaurant provides an international menu, ranging from Asian to European menus. It does not provide breakfast menus since it is open at 11 am. It is also prepared with friendly staffs to serve guests.
There is also a bar table at the Boardwalk Restaurant. Overall, the place is very comfortable, so Boardwalk Restaurant has a complete mix in it. So surely, this restaurant will be a great place still even it does not serve a vegetarian menu.
Location
Boardwalk Restaurant is located inside the Bali Garden Beach Resort precisely located on Jl. Kartika, Tuban, Kuta, Badung Regency, Bali.
Kuta Boardwalk Restaurant Access
From the Ngurah Rai airport to the resort will take 18 minutes or a distance of 3.1 km. It is quite close and strategic, the place was not difficult to find.
From Ngurah Rai Airport to the northwest turn sharply left toward Jl. Kemayoran. Then turn right onto Jl. Dewi Sartika and turn left after Edy Kitchen Chinese Food on the left to Jl. Kartika Plaza. Turn left again to get to the destination and Broadwalk Restaurant will be seen not far from where you are.
Open Hours:
11 am to 11 pm, every day.