Enjoy the Beauty of the Seminyak Area
Enjoying the beauty of Bali in many ways is one of the fun things to having fun on your vacation time. Like just hanging out and relaxing enjoying a variety of grandeur with charming natural treats. All can be obtained only by visiting one of the attractions in the Bali region. As in the famous tourism area, the area named Seminyak.
One of the famous tourist attractions in Bali is its beach. In the Seminyak area, there is an attraction that offers the beauty of its beaches, the Ku De Ta Beach Club. This place is one of the famous beach clubs in Bali. It is famous as the best bar in the world. So it is not surprising that this place is always crowded with tourists.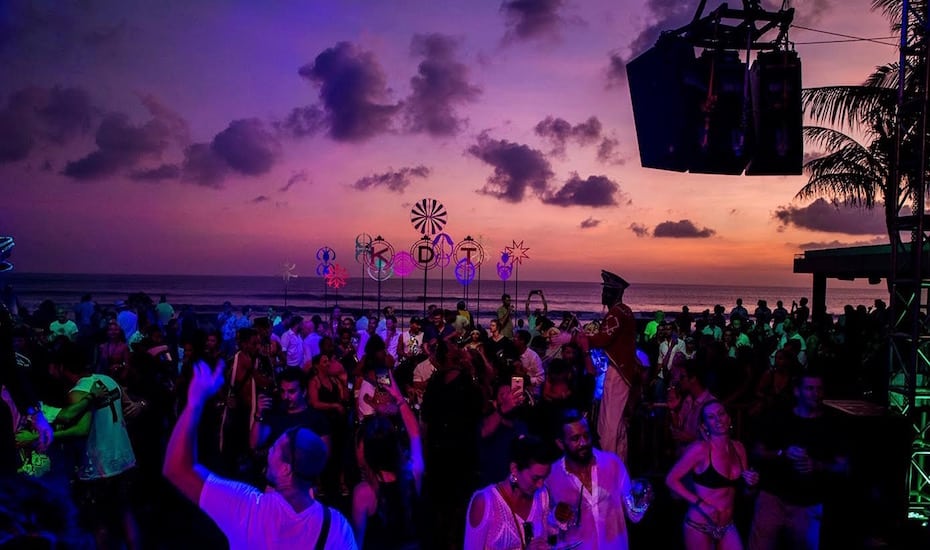 Ku De Ta Beach Club attraction
Ku De Ta is located close to Seminyak beach which is a bustling area in Bali. No wonder of why this bar is always crowded because it is strategically located to the natural attractions. The location of this place also offers views of the coast with the Indian Ocean Sea. So there are many beautiful spots on the beach club that directly faces the sea. The view of the sunset at the beach club is the main attraction of Ku De Ta.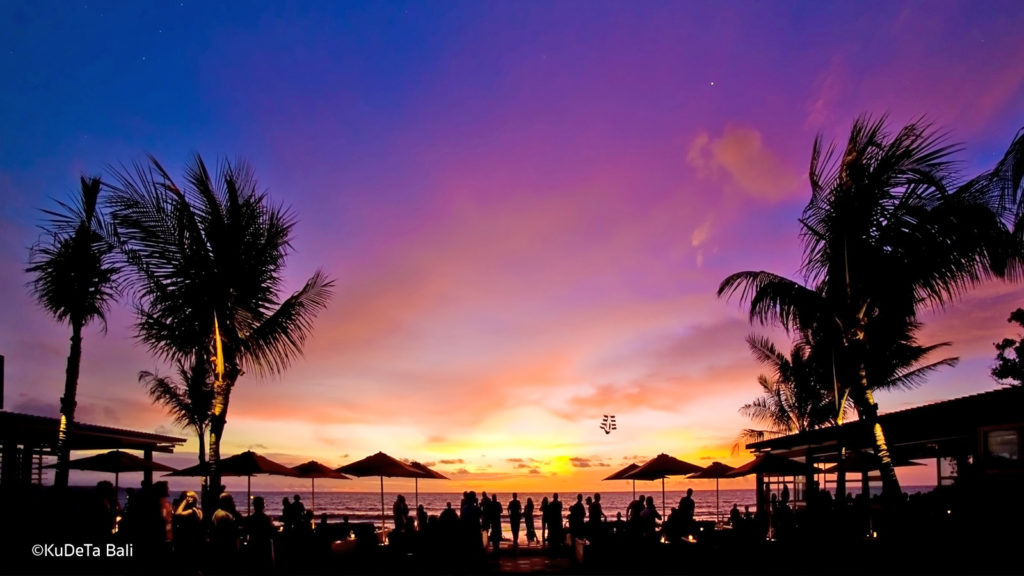 The most perfect time to visit to Ku De Ta Beach Club Seminyak is from dusk until midnight. Enjoying the exciting music can even enjoy live performances of famous DJs.
The Facilities of Ku De Ta Beach Club
Ku De Ta Beach Club not only offers the highest quality bars but also restaurants that offer the impression of high class. From the beginning of entering this place, visitors will immediately be presented with a view of a variety of wooden bale and beautiful red umbrellas.
The bar at Ku De Ta Beach Club has a semi-open concept. Sofas and tables are neatly lined up. The atmosphere of the beach with a cool breeze will accompany tourists' leisure time. This beach club will look even more beautiful with lights that adorn every place at night.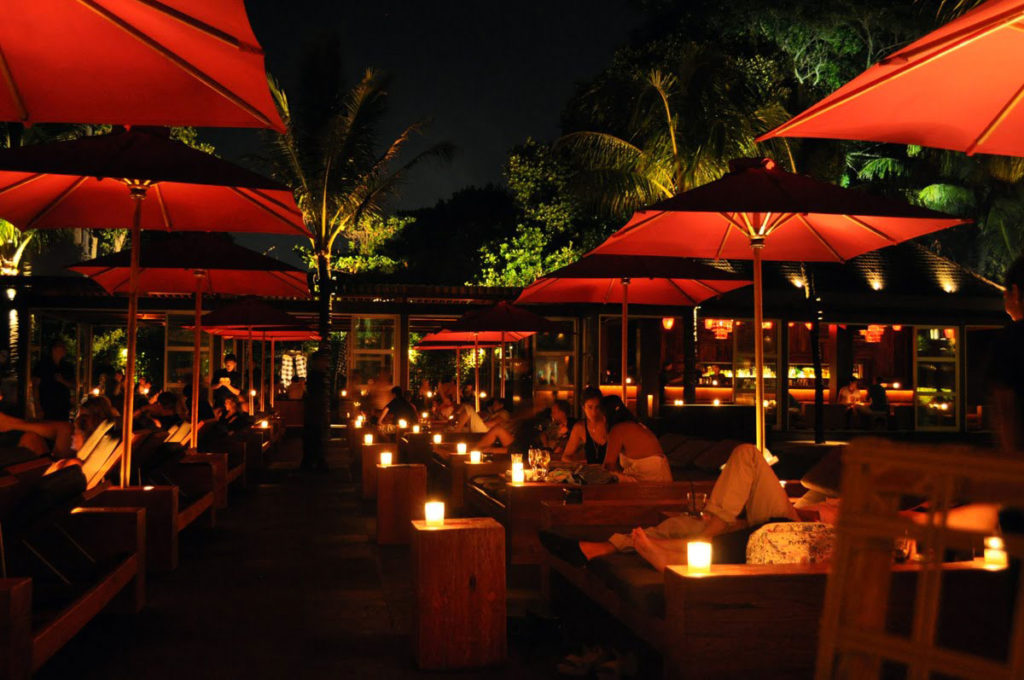 Aside from its facilities, Ku De Ta Beach Club also presents live performing music that echoes not too loudly but will continue to accompany tourists from morning to dusk. But at night, the music echoes at this beach club will be much louder than during the daytime.
The type of music played is varied and certainly sounds very beautiful. Starting from the flow of blues music, house music inspiration moment, pop, classic, to hip hop.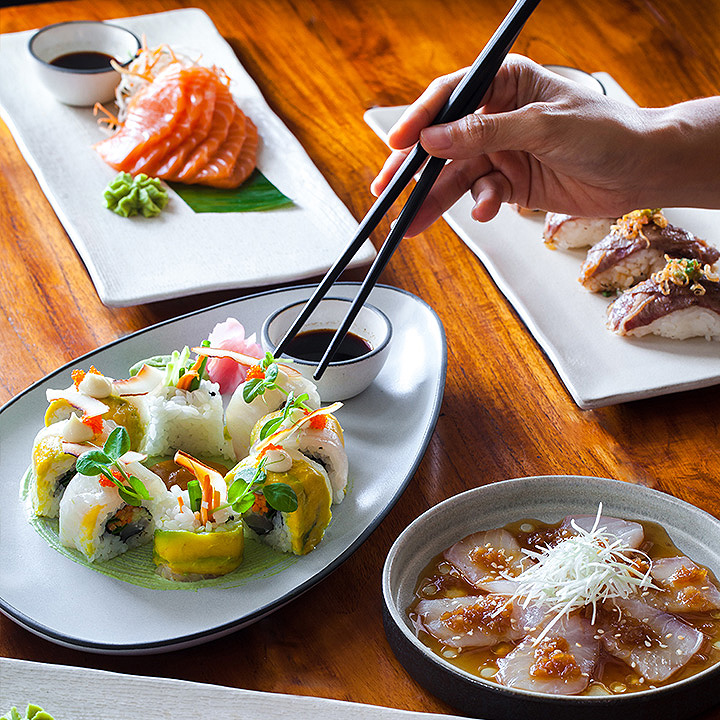 Ku De Ta Beach Club Food Menu
Ku De Ta also offers a variety of menus that are ready to eat. Starting from a light menu, heavy food, various juices, and of course alcoholic drinks. In addition, there are also several package menus that have much cheaper prices.
For the heavy food menu provided by this beach club such as sushi, pizza, burgers, spaghetti, Balinese rice. Drinks provided include juice, cocktail, mocktail, wine, champagne. The price is quite expensive at around IDR 400,000 for 2 people only for alcoholic drinks. But this price is worth to the facilities and services provided.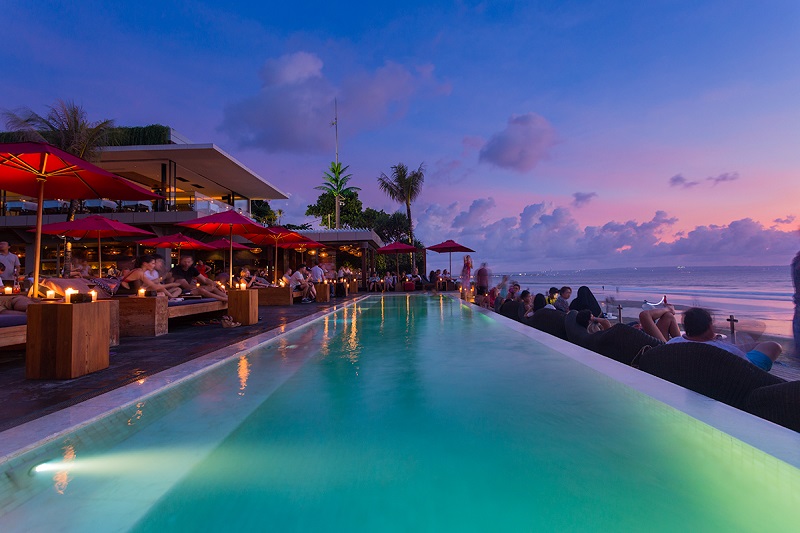 Location
Ku De Ta Beach Club Seminyak is located on Jalan Kayu Aya No.9, Seminyak, Kuta, Badung Regency.