Holidays are the most awaited moment by many people. Because during the holidays, there are many fun things to do with loved ones or alone. One of them is what tourists who like to travel will generally look for the best tourist destinations to visit. The island of Bali is often chosen as the best tourist destination.
Kim Soo Home Kerobokan cafe is one of the modern cafes that can be found on the island of Bali. Not only does it provide an instagramable hangout, this cafe also gives you the feeling of being at home.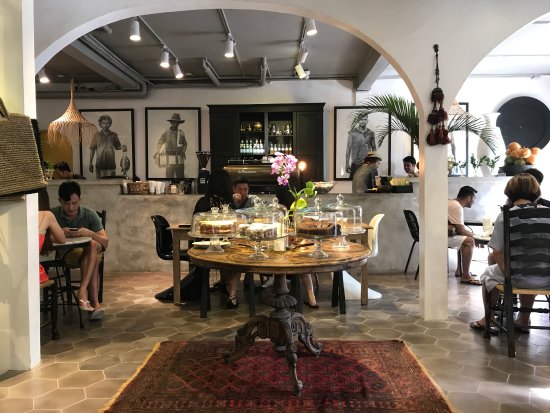 The Beauty of Items For Sale With Kim Soo Home Interior
There are various kinds of goods for sale, ranging from sofa cushions, chandeliers, baskets, jars, hats, and many others. The items sold are not only display items or fashion but also interior items.
The cafe's interior might remind you of a resort in Mykonos, Greece. With its black and white color, this cafe is crowded. The atmosphere created is very cozy and homey. With its neutral colors, Kim Soo Home is the perfect place to relax while enjoying a good snack. There are two areas here, there is an indoor area and an outdoor area.
The interior of the room is used to display household and interior products. While in the outdoor area it is used for cafes and there are many tables and chairs and green plants so that it is quite shady. Not only tables and chairs are used for cafes, if you are interested in the design and feel comfortable with these tables and chairs, you can also buy them.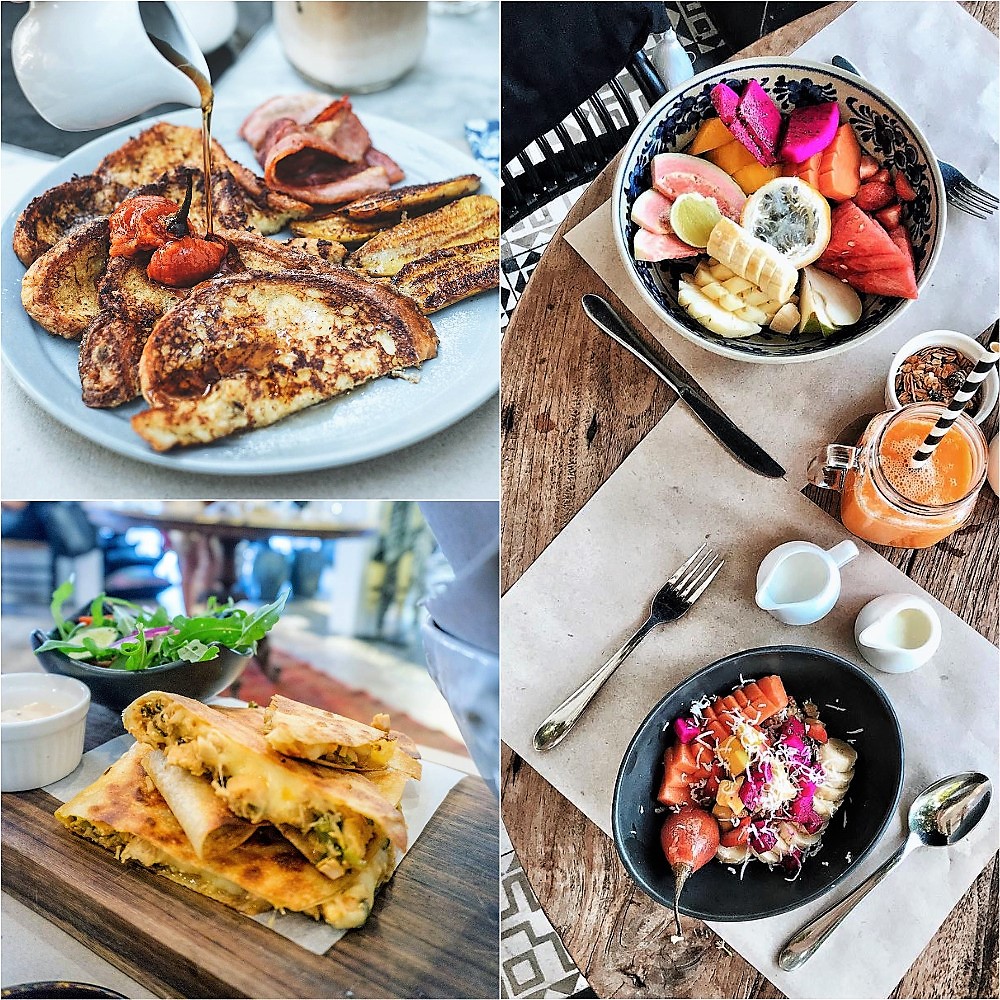 Delicious Culinary Serving At Kim Soo Home Cafe Kerobokan
The menu offered varies from heavy meals, snacks to drinks or alcohol. The mainstay menu at Kim Soo Home is spicy chicken wings. These spicy chicken wings only cost Rp. 50,000 but the portion is a lot. While the mainstay drink here is the smoothies variant. The price of all these smoothies is around Rp. 25,000 to Rp. 40,000.
As for snacks, there are various types of tachos, rolls of bread, fruit salad, carrot cake, fresh fruit, and others. The average price of food and drinks at Kim Soo Home is around Rp. 20,000 to Rp. 80,000 only. If you visit this cafe, just prepare a budget of Rp. 150,000 per person and you've got mains, smoothies and snacks.
The Best Facilities Kim Soo Home Kerobokan Café
Kim Soo Home Kerobokan cafe besides selling various products, it also has an outdoor swimming pool facility. Visitors can swim for an additional fee. Beside the swimming pool, there is a changing room and shower.
In addition to delicious food or unique items, of course, young people really like this place because there are so many cool photo spots that must be captured.
Location and Accessibility
Kim Soo Home is located at Jalan Kayu Aya No. 21, Kerobokan, Kelod, Badung, Seminyak, Bali. The cafe is open daily from 07.30 to 17.30. Its strategic location makes this cafe very easy to find. The opening hours are also very long.