Luxury Hotels in Ubud
Bali is a place of tourism for foreign tourists. A place that holds a lot of beauty. Starting from the natural scenery, cultural uniqueness that are interrelated with one another. Until many places as a facility for tourists who vacation in Bali to be able to feel a pleasant holiday moment.
One of the many facilities built in Bali is accommodation in the form of lodging. The tourists can easily find many lodging places that are always attached to the beauty of nature and culture. One of the famous lodging places in Bali, especially the Ubud area is Kumandalu Hotel.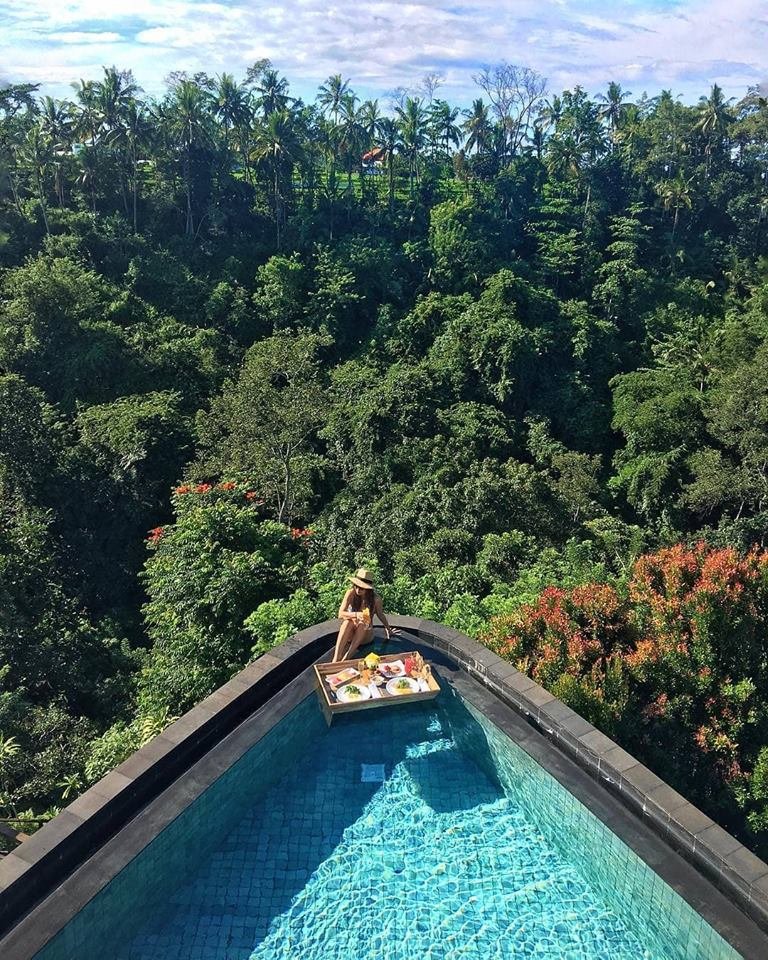 The Attraction of a 5-Star Hotel, Kamandalu Hotel
Kamandalu Hotel Ubud is famous as a 5-star hotel with a variety of luxury amenities combined with natural nuances in Bali. Surely the Kamandalu hotel will be the right place as a stopover for tourists.
Kamandalu Hotel has a romantic atmosphere supported by the natural atmosphere around the Hotel. The tourists will easily find a grove of trees surrounding the Hotel complex. Like a hilly area that is decorated by the presence of rice fields which are also beautiful. The atmosphere will certainly provide a calm atmosphere, especially in all tourist vacation activities.
The romantic atmosphere in this hotel is also the main attraction of this hotel. Therefore it is not surprising that many tourists choose this hotel as a place to spend vacation time. One of them is a romantic honeymoon vacation for every couple. Especially the romantic dinner moment.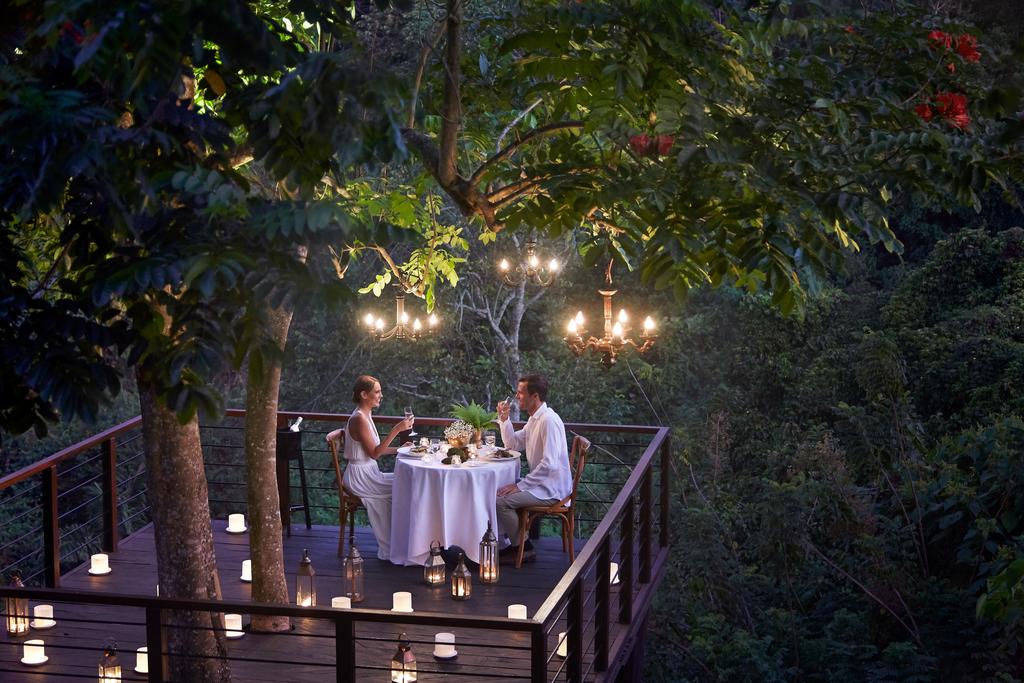 Romantic Venue Dinner
The hotel provides several romantic dining venues. Forest Deck is the first option that tourists can use for a romantic dinner with a partner. In this venue, tourists will be invited to enjoy as many as 6-course menus with an atmosphere in the middle of a tropical forest. It also can eat on the deck menu deliberately placed in a tree-like a treehouse.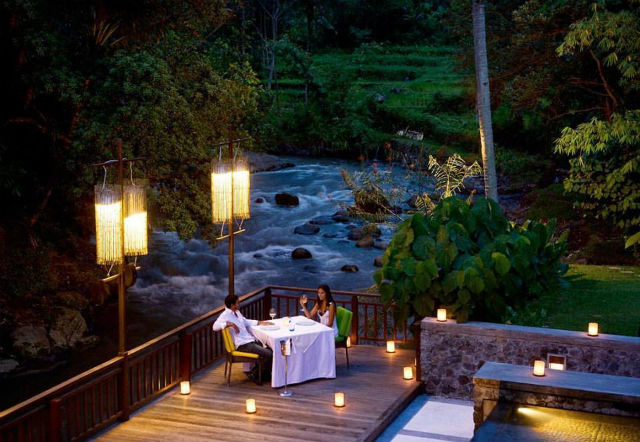 The next option is a romantic dinner package at Alun-Alun. This package can be used by tourists at a price of around IDR 2.95 million. Furthermore, tourists will be invited to enjoy a romantic menu in an open area with a beautiful Balinese night sky.
The Candlelight Dinner package from Petulu Restaurant at Kamandalu Hotel is the cheapest dinner venue option. This package is offered at a price of less than IDR 1 million. The dinner venue is equally romantic with the one in a green garden area.
Various villas in Kamandalu Hotel
Kamandalu Hotel also provides a variety of villas that tourists can use to enjoy the romantic atmosphere. All villas come with an environmentally friendly building concept. Some of them are Ubud Chalet, Garden Pool Villas, Valley Pool Villas, Garden Villas, Two-Bedroom Villas, or Three Bedroom Villas.
The villas are accompanied by complete and luxurious facilities. In fact, tourists will be able to find the existence of a private swimming pool in it. In addition, each villa has also been designed so that it is soundproof. So that tourists will not be disturbed by the noise that is around the hotel. All of these villas can be enjoyed with a budget of around IDR 3.6 million per night for 2 people. Meanwhile, Garden Villa pegged with a tag of up to IDR 4.5 million per night.
Location
Jl. Andung, Banjar Nagi, Ubud.