One of the islands in Indonesia that is most admired for its beauty is the island of Bali. Here, tourists can find a variety of fun things. From fun activities to fun places. Tourist attractions in Bali also vary. Starting from nature tourism, culture, to culinary. The restaurant that many tourists look for when on vacation in Bali is the Kakiang Garden Café.
As the name implies, Kakiang Garden Cafe is a cafe that places visitors to relax in the garden area. The concept of an open garden allows visitors to enjoy the fresh air of Ubud which is famous for its beauty. The choice of dishes that you can find at the Kakiang Garden Cafe are not only pastries and bread, but also western and Indonesian dishes.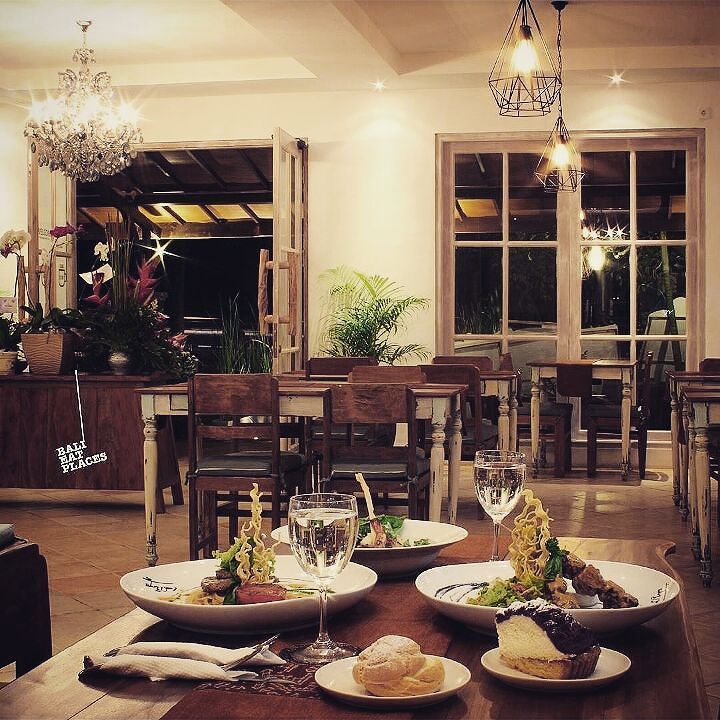 Beauty and Elegant Design of Kakiang Garden Cafe
Even though it is labeled as a garden cafe, Kakiang Ubud does not only provide a place to hang out in an open garden. Here, you will also find a permanent building providing indoor seating. It's just that, the interior design of the building is intentionally designed to be minimalist. They used a natural touch to match the building with the garden cafe theme.
The walls of the building are deliberately uncovered, only the surface of the brick walls. Even so, ceramics are used on the floor. Meanwhile, the use of a wooden table looks harmonious with the brick wall. Not to forget, you will also find the placement of green plants at several points. The use of a chandelier also makes the dim atmosphere in the cafe even more enjoyable.
The combination of brick walls with wooden tables makes the atmosphere in this cafe look classic. Even so, it doesn't mean that the classic atmosphere here looks old-fashioned. On the other hand, you will find a contemporary impression when you hang out in a cafe. Moreover, the facilities at Kakiang Garden Cafe are also quite complete. The spacious size of the room accompanied by a parking area makes this place a place for you to hang out and hang out with friends and family.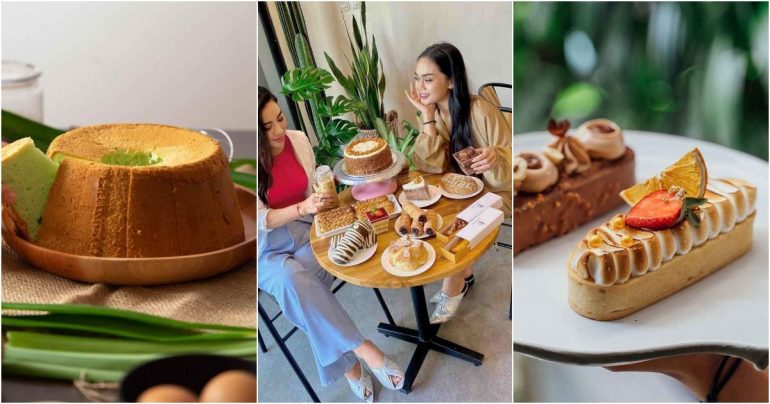 Delicious Culinary Menu at Kakiang Garden Cafe
As a fun and comfortable place to hang out, you can get a number of delicious menus with various variations. You can find a menu in the form of snacks or heavy meals. Although varied, the menu served at Kakiang Garden Cafe Bali is actually not much different from other contemporary cafes. It's just that, a different way of serving using your own kitchen recipe, makes the food at this cafe taste different.
You can find a special chicken fried rice menu. Apart from that, you can also find a menu in the form of fettuccine carbonara accompanied by tuna paste. Menus such as strawberry cheesecake, woku chicken, madura duck, chocolate oreo, homemade gelato, and others. The official menu in this cafe is not too expensive. For example, special chicken fried rice costs only IDR 45,000
Location and Accessibility
You can find this contemporary cafe in Ubud at the address Jl. Raya Andong, Petulu, Gianyar Regency. You can visit this cafe all day, from 07.00 to 23.00. As a benchmark, you can find the location of the Kakiang Garden Cafe not far from Neka Gallery Ubud or Ubud Puseh Temple.