Delicious Culinary Flavors
The island of Bali with all its beauty has become one of the most enjoyable vacation spot choices. The tourists will certainly feel at home on holiday in Bali because it has many interesting tourist attractions. Starting from attractions that expose its natural beauty to culinary attractions that can satisfy the taste of every tourist.
One of the restaurants that become culinary attractions that must be visited is Da Maria restaurant. Especially for tourists who are in the Seminyak area.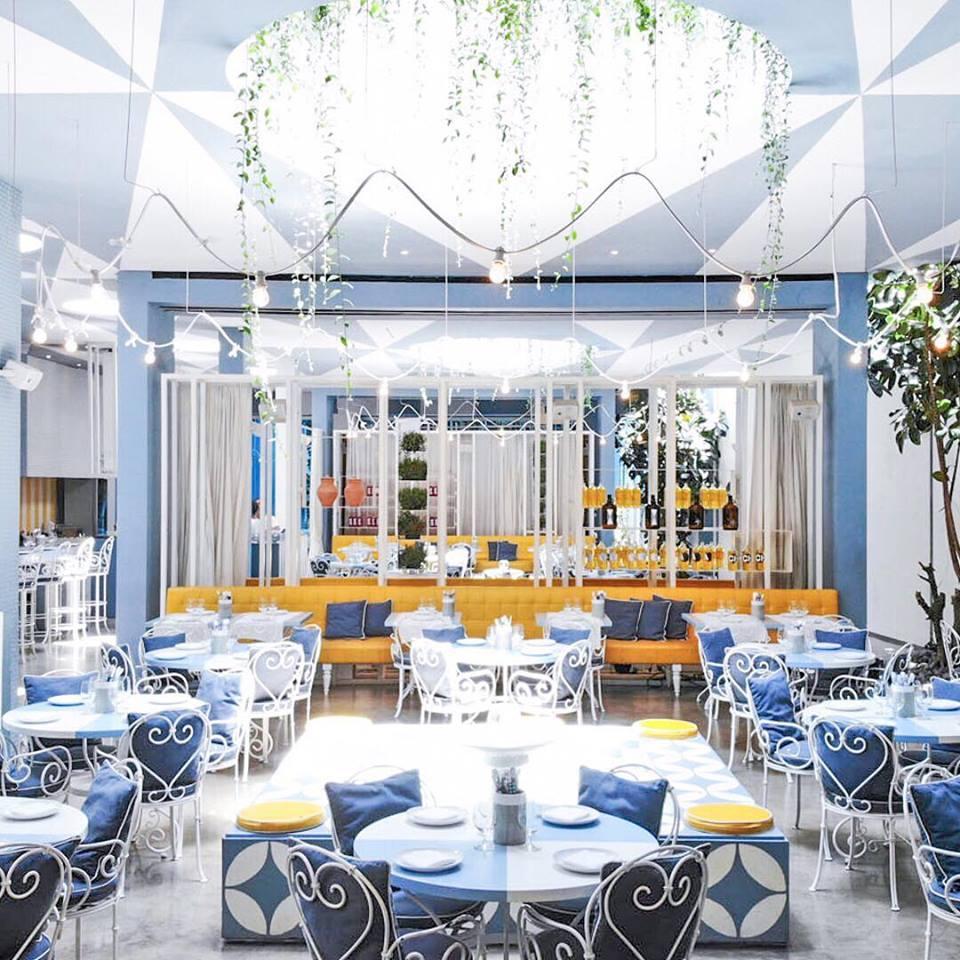 The Attraction of Da Maria Restaurant
Da Maria Restaurant is an Italian restaurant that has a modern Osreria-style concept. This restaurant is owned by Maurice Terzini who collaborates with Adrian Reed from Motel Mexicola. Maurice was inspired by the Italians who poured their creative ideas into food and entertainment so that this restaurant put forward the diversity of Italian cuisine, wine, and fashion.
Therefore, the Da Maria restaurant has a thick interior with Italian nuances in pastel blue. This interior was inspired by the Amalfi coast in the 1960s. A simple European-style based design that has a neat arrangement greatly adds to the shades of green from plants in the room. Like the passion fruit branches, cactus plants to other tropical trees. All of these things make all the interior designs look bright and the Mexican and bohemian style will be felt.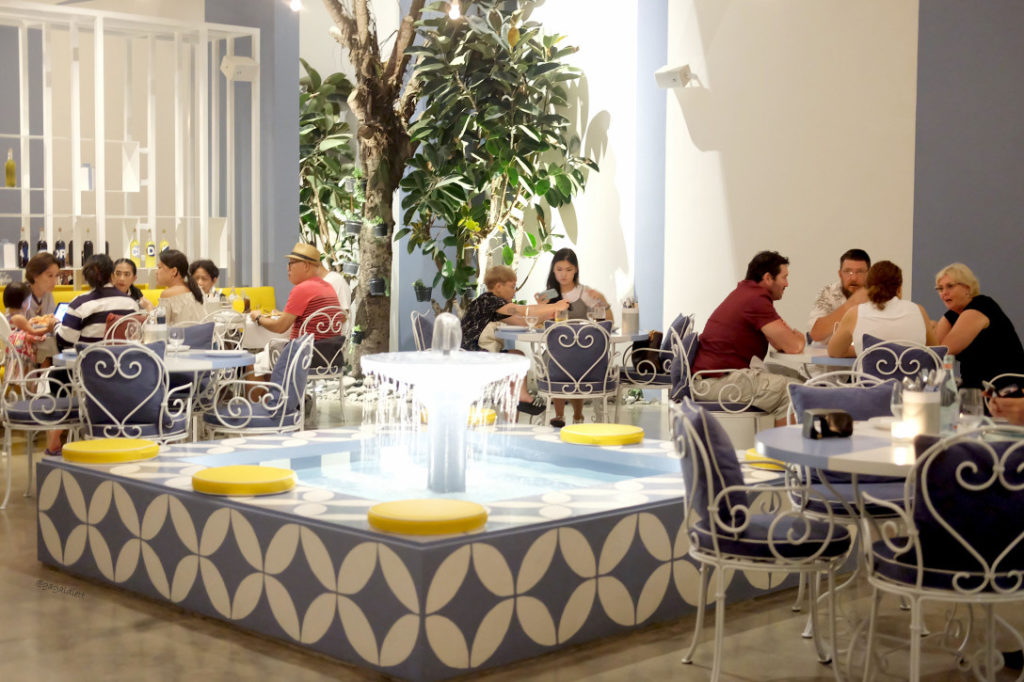 In addition, Da Maria also has three fountains with blue and white paint motifs located under the chandelier. This lamp decoration will remind you of a restaurant with a courtyard in Italy.
Da Maria uses a table and chairs that have the same color as the room's paint, which is blue. It's just the color of the table and the chair has a little gold touch on the seat cushions. All interiors and materials used to decorate the room are fully purchased and worked on in Bali.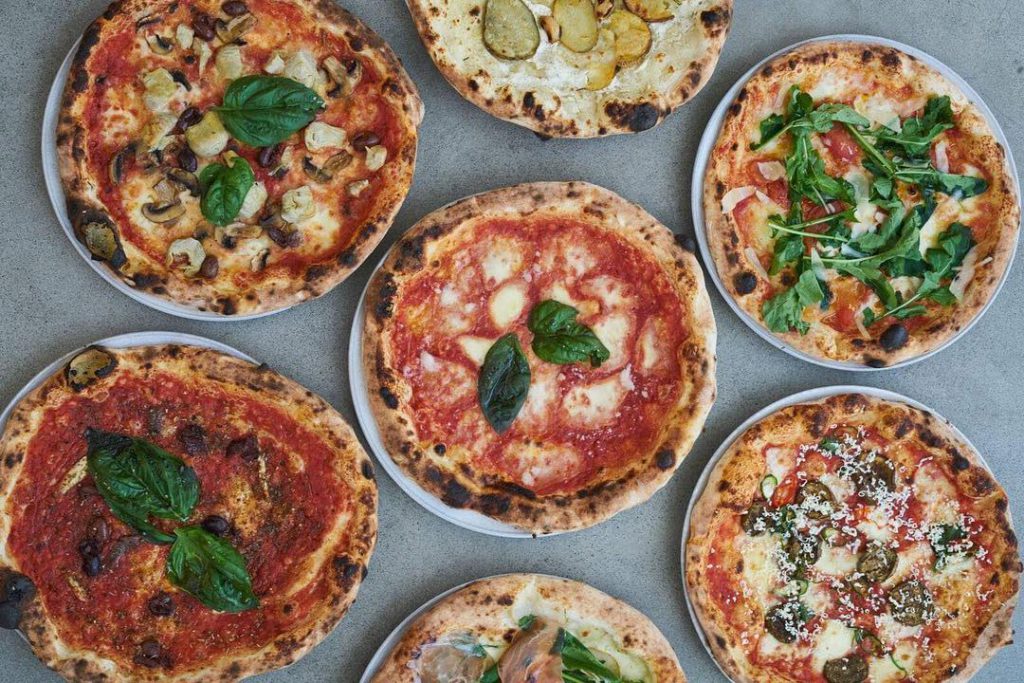 Da Maria Restaurant Menu
For the menu offered at this restaurant is undoubtedly. Da Maria restaurant food menu has a taste that can captivate every tourist who visits. Starting from a simple menu combined with a wine collection. The food that is the mainstay of this restaurant is its pizza dish. Pizza is served in a different way where it is cooked in a special oven with Naples lava stone which is done by an Italian chef who makes the food has a distinctive Italian taste.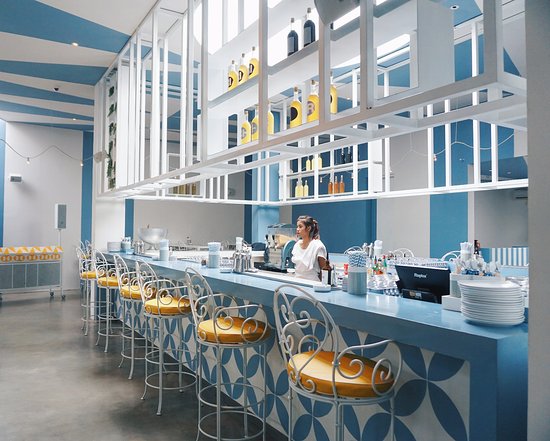 In addition to food, this restaurant also serves drinks with the taste of Campari combined with white spirits of local fruits and citrus. This restaurant also has a drink menu that is vermouth. As for the dessert served in the form of Vanilla and Chocolate Gelato menus. This restaurant uses real vanilla and chocolate which are not too sweet but are very delicious. In addition, visitors can also see the process of presenting the menu ordered because Da Maria's kitchen is deliberately made open.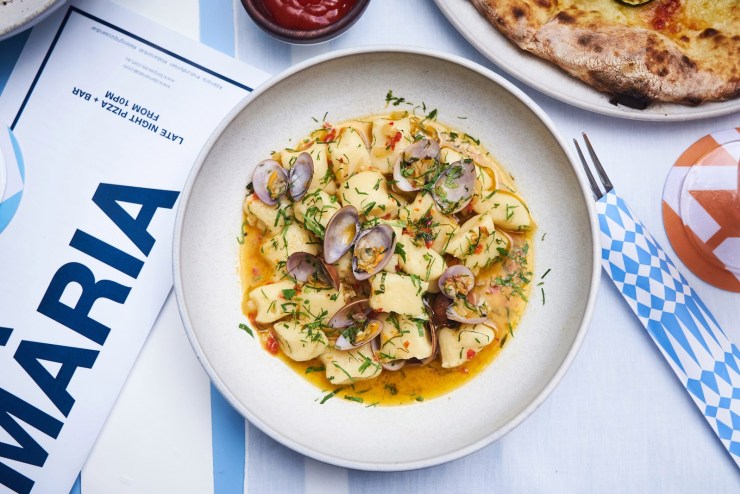 Prices are priced on the main course around IDR. 110,000 to IDR. 200,000. While the variants of wine and classic cocktails range from IDR. 85,000 per glass. Every night, this restaurant turns into a vibe party with musical accompaniment from live local to international DJs.
Location
Da Maria is located on Jalan Petitenget No. 170, Seminyak, Badung.
Open Hours
Every day from 12 pm to 1 pm.