Bali is a famous tourist destination and is coveted by many people from all over the world. The beauty and uniqueness and all the amazing things have been recognized by the eyes of the world. Where Bali is an island that is almost entirely surrounded by the ocean. So many attractions that explain the beauty of the sea and its natural scenery.
The tourism object starts from natural tourism, cultural tourism, to culinary tourism. But the most widely available tourism in Bali is its natural beaches. Like the one in Nuda Penida, Crystal Bay beach.
The attraction of Crystal Bay Nusa Penida Beach
Crystal Bay Nusa Penida is a beach that holds natural beauty that really attracts the attention of tourists. Where the condition of the seawater which is very clear is the main attraction of this beach. This beach is also used as a choice of snorkeling and scuba diving locations by tourists.
The name of the Crystal Bay beach itself is adapted to very clear water conditions such as crystal. Not only has crystal-clear water conditions, but this place also has an amazing underwater world.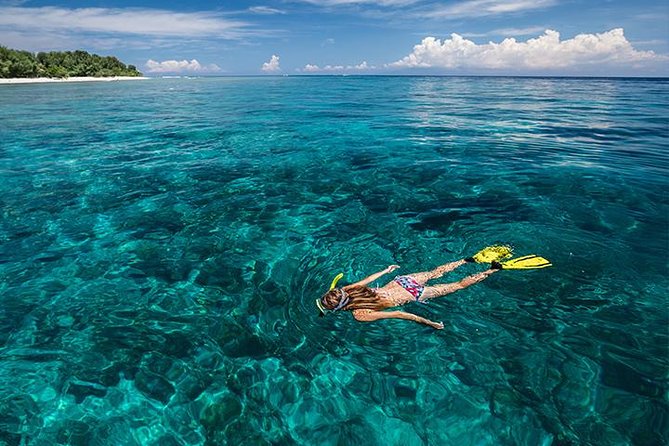 This beach will definitely be a very appropriate place for every lover of snorkeling or scuba diving. This beach also has a lot of seas there is a coral reef which is a place of various types of fish and other marine animals. With all the beauty of marine life, it's no surprise that this place is called a paradise for snorkeling and scuba diving.
The Beauty of Crystal Bay Nusa Penida Beach
Not only has beautiful underwater scenery. This beach also has a view of the land that is no less amazing. This beach has a vast expanse of sand, with a coastline reaching 1 kilometer. Not only that, the beach is also surrounded by small atoll clusters and green hills that refresh the view.
Visiting Crystal Bay, tourists will be able to feel a very calm atmosphere. There are also interesting spots to be able to witness the beauty of nature in Crystal Bay. To get there, there are hundreds of steps that must be traversed.
But after climbing those steps, the view of Crystal Bay will be displayed in full and real. Starting from the existence of the atoll, the temple which is not far from the beach area and the existence of the islands of Nusa Lembongan and Ceningan can also be witnessed.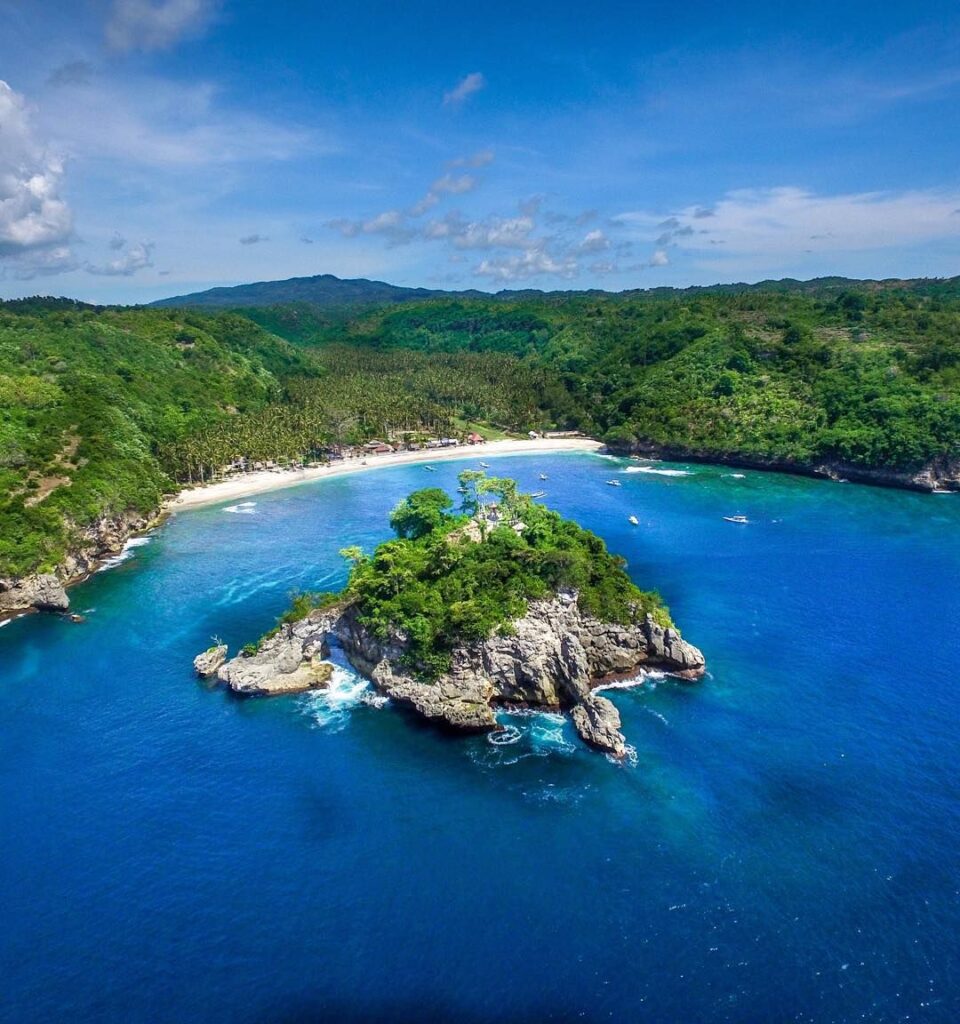 Another uniqueness that can be witnessed in this place is the existence of a small island not far from the beach location. The island has a size of not less than 1 hectare. The existence of this tiny island becomes a natural breakwater provided by God for this place. As a result, visitors can freely do snorkeling and witness the beauty of underwater nature here.
Location
In Banjar Penida and entered a part of the Sakti Village area.
Access
To go to the location of Crystal Bay Nusa Penida is quite easy. First, of course, the traveler must go towards the Port of Nusa Penida. From there, the journey can continue to Toya Pakeh.
Later, there will be an uphill path to Sebunibus that must be passed. When you reach Sakti T-junction, turn right, towards Banjar Sakti. From here it will be clearly seen Crystal Bay.