Currently, a vacation in Bali is a trending moment where many foreign and local tourists visit Bali. This is supported by the label Bali as a tourist destination that has natural beauty and cultural uniqueness that can amaze anyone who visits.
Many fun things can be done in Bali. In addition, Bali is also filled with interesting tourist attractions. Even lodging is not difficult to find in Bali. One of the big and famous lodgings in Bali is the Chedi Club Villa, Tanah Gajah Ubud.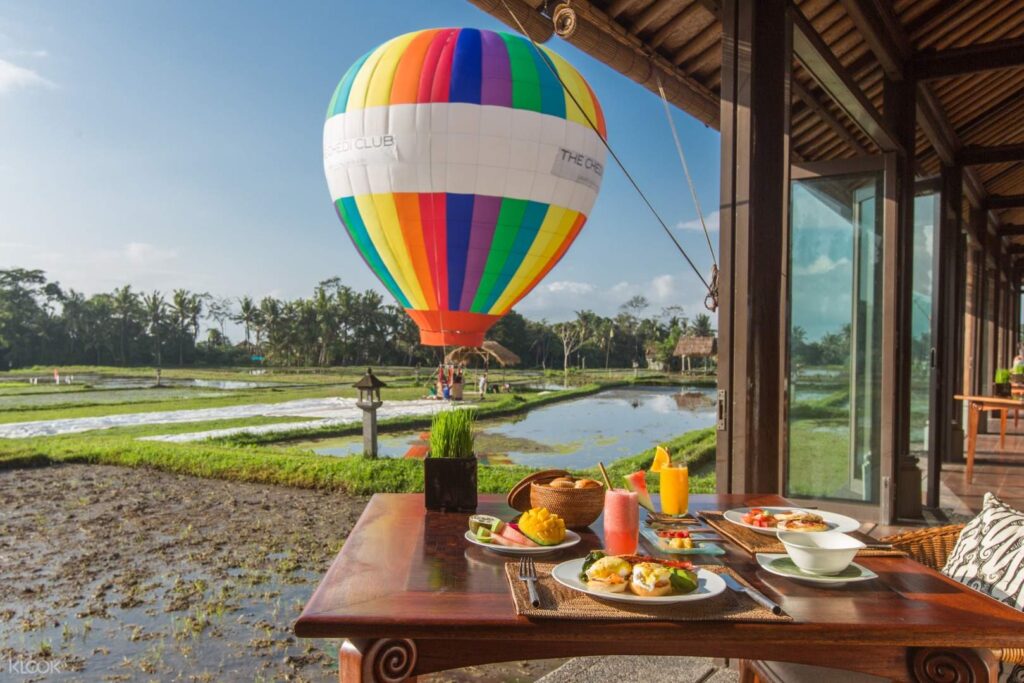 Villa Chedi Club Design
Villa Chedi Club comes with a rustic-chic architectural design that emphasizes the natural atmosphere of the Ubud area. Where the complex of this villa has an area of 5 hectares, with fresh air that can be felt significantly. Moreover, tourists can also see the beautiful view of Mount Agung sunrise.
Villa Chedi Club Luxury Facilities
Villa Chedi Club Tanah Gaja is a 5-star villa that guarantees luxury for every guest. Guests only need to choose what kind of facilities you want to use while staying here. As 2 choices of restaurants that can be freely chosen between The Restaurant or The Pool Bar.
The Restaurant provides menus for breakfast, lunch, and dinner. The menu that can be enjoyed here is a typical archipelago dish made by Chef Khairudin. Guests can enjoy a delicious meal while getting a view of the green expanse of rice fields in front of the restaurant.
Furthermore, The Pool Bar provides a different atmosphere compared to The Restaurant. As the name implies, The Pool Bar serves rows of food with a relaxed atmosphere by the pool. Guests can visit this restaurant from 9 am to evening, which is a cocktail hour.
If you want a more romantic dining atmosphere with a partner, the hotel also provides private dining. This private dining can be used by the guests at breakfast, lunch, tea time in the afternoon, cocktails in the evening, or dinner.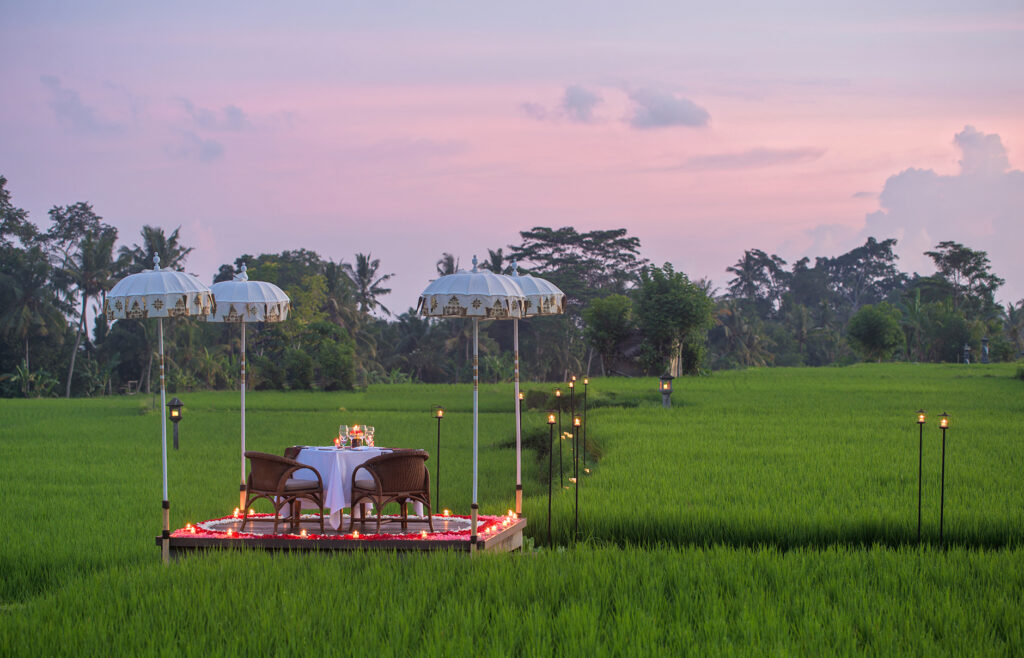 Villa Chedi Club Facilities
In addition, guests can also try various fun activities provided by the hotel. Like being able to try to take a cooking or yoga class. If you want more challenging activities, you can try to take a hot air balloon.
There are a total of 20 high artistic villas that can be found at The Chedi Club Tanah Gajah. The choice of villas includes one-bedroom villas, one-bedroom villas with swimming pools, family villas, and Hadiprana villas.
One-bedroom villas allow guests to feel serenity indoors while enjoying a fish pond filled with lotus flowers. Meanwhile, the villa has a swimming pool, so it's a fun choice if guests want to swim calmly. Furthermore, family villas offer large capacities for holidays with family.
With the exclusivity offered, it's no wonder that guests need to spend large amounts of money while staying here. One-bedroom villa, being the cheapest choice, is set at Rp7.6 million per night. Meanwhile, Hadiprana Villa is the most expensive villa option, pegged at a price of Rp. 19 million per night.
Location
Jl. Goa Gajah, Tengkulak Kaja, Ubud.