The Beauty of Lake Beratan
The island of Bali has an unspeakable beauty. The island is known for having beautiful nature also has many types of beautiful natural attractions. One of the attractions is Lake Beratan in the Bedugul region.
Beratan Lake or better known as Bedugul Lake has many attractions that can amaze anyone who comes and sees it. One of them is the beauty of the clean and unique mountain scenery. In addition, its location in the highlands makes the air around it becomes very cool even occasionally covered by thick fog.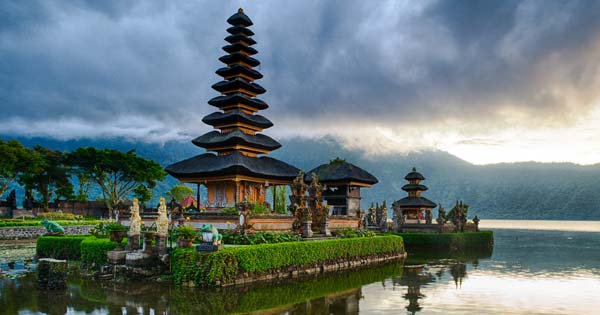 Main attraction of Lake Beratan Bedugul
The location of Lake Beratan is surrounded by hills and natural surroundings that are still beautiful. So do not be surprised if Lake Beratan is one of the many famous Bali tourism and also the most visited by tourists. In the middle of Lake Beratan Bedugul there is a temple which is Ulun Danu Temple which has a Buddhist stupa. This temple is a place of worship of the Hayang Dewi Danu as a fertility provider. This temple indeed illustrates the harmony of Hindus and Buddhists since ancient times. Both the Buddhist Stupa and the temple are always guarded and can be maintained regularly so that cleanliness is maintained.
Ulun Temple is located in a very unique location that makes this temple seem to float on the surface of the lake water. In addition, the Ulun temple also has tang buildings which characterize the Balinese building with a roof and a tower that symbolizes the Hindu belied in Bali with 3 god. Among of are Lord Vishnu (11 levels), Lord Brahma (7 levels), and Lord Shiva (3 levels),
Lake Beratan applies tickets to enter the lake tourist area with a price of IDR 20,000 for adults and IDR 15,000 for children.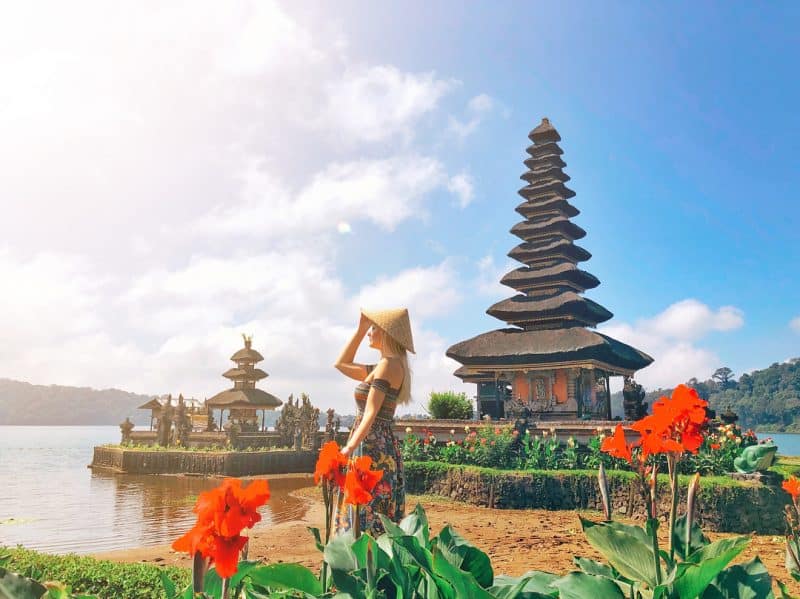 Activities You Can Do on Lake Beratan
The beauty of Lake Beratan creates many beautiful spots. The tourists usually use the beautiful place by taking pictures for the sake of capturing it in the album. Because there are so many tourists who take a moment to take pictures, so the beauty of Lake Beratan is somewhat closed with a crowd of people. To get the perfect picture is to come earlier when there are not many tourists in the location.
In addition to taking photos, many tourists rent a speed boat to surrounding the Beratan Lake, so they can enjoy the views of the lake from a short distance. The depth of the sea which ranges from 23 meters makes tourists still have to be vigilant so that nothing unexpected happens.
Price of Speedboat Rental Around Lake Beratan Bedugul
Speedboat with a capacity of 4 people, IDR 100,000 / round.
Speedboat with a capacity of 8 people, IDR 185,000 / round.
Location
Jl. Raya Candi Kuning – Bedugul, Candikuning Village, Baturiti District, Tabanan Regency.
Access
If coming from I Gusti Ngurah Rai airport, you can travel by car for about 2 hours to get to the location
Open Hours
8 am to 6 pm.