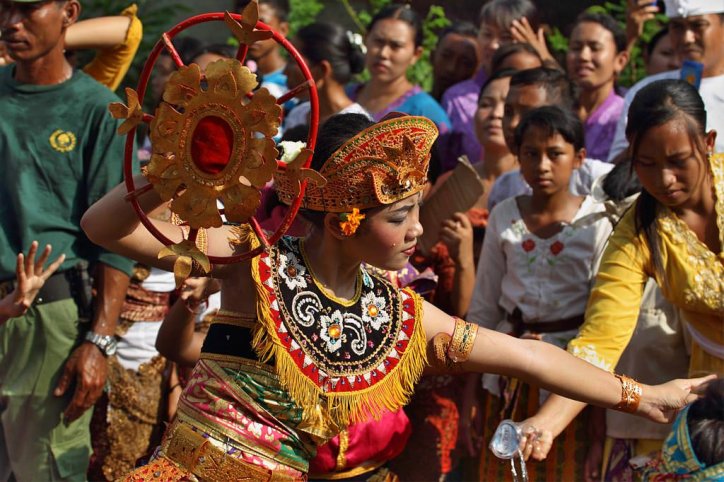 The Barong is triumphant display of graceful movement and vibrant colour. The dance is basically a contest between the opposing forces of Rangda – chaos and destruction, and Barong – order. (Basically good and evil.)
Performances Suwung and Kesiman in the suburbs of Denpasar.
Batubulan :
Daily from 9:00 or 9:30 a.m.
Banjar Abasan, Singapadu :
Daily from 9:30 a.m.
Puri Saren in Ubud :
Fridays from 6:30 p.m.